"Education is the manifestation of the perfection already in man." These were the spell-binding words of Swami Vivekananda and in essence, encompass everything that education seeks to bestow upon us.
An artillery unit assembled with thousands of men to bravely defend the country is voluminous in size and exhibition but then, it isn't half the valued tool that education is.
We are duly saluting and respecting the work and struggle put in by army cadets across the nation but not for a moment have we really thought about bringing in a change that would see them lead a life just as us.
Swami Vivekananda propagated ideas which were relatively unknown during his period and unheard of, but as we transcend generations and look into the future, there is no doubt regarding the brilliance of his ideas. A society built upon education would be the pinnacle of human evolution as we yearn for advancement in every field.
Spread of Scientific Knowledge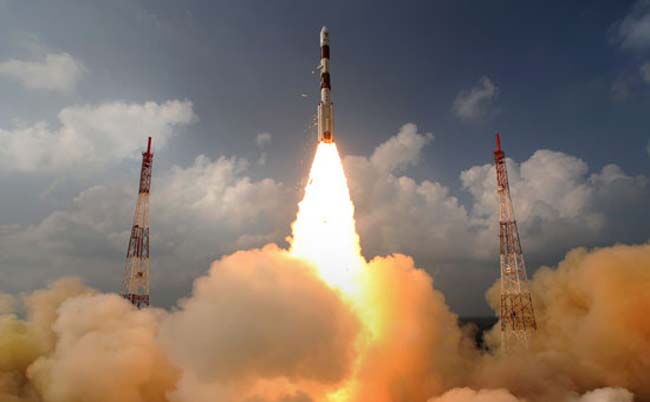 Education brings out the importance of knowing the world around and spreads that to people. India has recently seen itself turn into a major achievers in Science as the ISRO launched 'Mangalyaan', which has been successful so far. This is a huge example of the potential of our country in various fields and our ability to match the 'Superpowers'.
I believe education's greatest purpose is to bring to light the state of human affairs across the globe and propel everyone to necessitate a change for the better. The very basis of all evolution is the ability to move on to better things and that we have achieved so much over the course of time is testament to man's abilities.
We have reached a situation where people are actually taking to education. It is being treated as the valued resource that it is by many people in today's world but still, there exists a notion to treat education as the base to make money and bide a wealthy life. This in turn, has led to a situation where few people are able to fully understand the concepts of Science and its application, which could be considered the building block of our world.
To give an example, most people are aware of Albert Einstein's famous "General Theory of Relativity" yet there are few people who can really understand it. This isn't to say that everyone needs to be a physicist but it is more of a showcase of our arbitrary ignorance towards some of the most important things. In this case, it is perhaps the greatest scientific discovery in all of history which has bypassed our knowledge without us realizing its importance. Agreed that it would certainly take a long time to grasp that concept, but few even make the effort to understand its implications and importance in our lives. To quote, every GPS system that we use is able to accurately predict due to the Theory of Relativity without which the GPS markings would be way off.
Statistical Deficiency of India – How to overcome that
It is true that education would enlighten the people to concepts that we need to be aware of. Seeing as how we would so love to match American lifestyles, India's literacy rate of 74% is dwarfed by America's 99%. And our undulating explanation to that would be India's massive population and poverty. But to bring in another statistic, China's literacy rate stands at an astounding 95.1%. Should we see our population as a reason now? I doubt that.
There have been so many programs brought out to improve education in the country and highlight the importance of it to people. But I believe the best way to propagate education is through education. It isn't going to carry forward if we are only speaking out loud. The way to do it would be to educate everyone rather than stressing upon them its importance. Actions speak louder than words in the modern world and so should be the case for education.
Judging by how much we have ventured with the advent of technology, the potential for the future has literally no bounds. However, for the best of ourselves and the country, it is imperative that the world collectively emerges as one united force working for its betterment, rather than having wars between the countries.
The Importance of education in the future
Education will be the foremost tool in creating such a fraternity as it binds together all people. The most important goal of this movement would be to know more about ourselves and the universe, thus uniting the cause of people around the world.
As Swami Vivekananda once said, education enables a man to stand up on his own legs. It is what gives man a sense of identity and appreciates him for what he has done in his life. And I would like to very well establish that I do not just mean studies by education.
Education is a huge circle that has within it all disciplines such as sports, arts, cultures, philosophical practices, historical awareness, and psychological cognizance of our lives. The very foundation of human existence was built upon variation and it is only fair that people are educated in the disciplines they choose to be.
India and the World
Finally, I would like to conclude by saying why I believe education is man's greatest tool in the foreseeable future. It would definitely help our country achieve oneness and the collective responsibility of channeling our efforts as one nation, INDIA. This is what Mahatma Gandhi envisioned decades ago and I am glad to finally see that his ambitions might turn into reality.
Going forward, we must not only see the advancement of India, but also recognize every other nation duly with respect and share our ideas with the world. At the end of the day, it's all about augmenting the quality of creation and human lives which makes it imminent that we share our ideas across the world and achieve the unity that so many great leaders have desired. Education will be the first step towards that and have a lasting impact on the future generations.
To tweak the words of Nelson Mandela, "Education is the most powerful weapon we have to unite the world as one."